About us:
     Boozhoo nindinawemaginidog.
     Niiganii migizikwe nindigo.
     Makwa nindoodem.
     Azaadiwiziibi nindoonji,
     Anishinaabe-Ojibwe nindaaw.
     Jenna Valiquette nindizhinikaaz. 
Hi! My name is Leading Eagle Woman. I am Bear Clan. My English name is Jenna, and I am the 27 year old creator of Eagle Woman Prints. I am an Ojibwe & Cree mixed-race woman, and my family is from Poplar River First Nation in Treaty 5 territory. I am passionate about Indigenous resistance and resurgence. I have walked a long road to get here, and I am so happy to be sharing my heart project with you.
When I graduated from high school, I left and studied my music degree in Sydney, Australia. However, although music is my passion, I felt something was missing in my life. While I was overseas, I learned of the experiences of Australian Indigenous people. I was shocked by the parallels between our two nations, and the shared impacts that colonization had on both countries. It was then I realized I needed to come home, and learn about my own Indigenous culture.
My grandmother was a survivor of Residential Schools here in Manitoba. My family has faced many struggles, as the effects of intergenerational trauma trickled down the limbs of my family tree. I decided to pursue a degree in Indigenous Studies, with a focus on Ojibwe language and culture, Conflict resolution, and Indigenous Justice. 
I am a passionate advocate for Indigenous Social Justice movements, and often feel frustrated by the slow-moving wheel of change in this country. I plan to pursue law school in the future, in hopes of become a strong Indigenous lawyer to help my people move forward in a good way. 
As a way of expressing my experience as a contemporary Indigenous woman in Canada, I've turned to creating digital art prints. It has served as an outlet for many of the emotions and opinions I hold about justice and reconciliation in this nation. My family is both Cree and Ojibwe, so I try to include both languages in my pieces to honour both sides of my relations.
When I searched "Indigenous art prints", I was met with either inherently traditional-styled pieces (which are extremely beautiful and powerful; but my walls are full of them already!) or anger-fuelled protest art (which has a time and a place; but I wanted more gentle, aesthetic daily reminders of my passions). So, I turned to finding a place that combines the art and emotion of both styles, while providing a more elegant and minimalist approach to art prints. 
Thank you for reading my story. I hope you can relate, and connect to some of my journey as an Indigenous ikwe. Enjoy the art, walk in a good way, and may Creator be watching over you.
Chi-miigwetch.
xx Jenna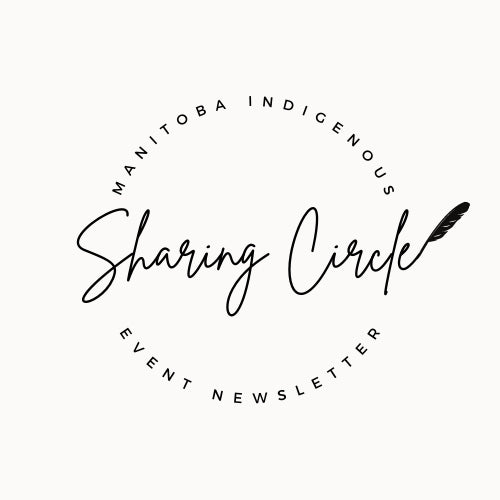 Sharing Circle
A free resource created by Eagle Woman Prints to help you stay in the know - never miss another local Indigenous event again! Sign up to our monthly email newsletter today.
To add an event or inquire about details, contact us here or at aaniin@eaglewomanprints.com